No, thanks
Stay in the know
Sign up for our newsletter and be the first to know about
New Recipes
Emeril Events &amp Happenings
Sales & Special Deals on Emeril Products
Emeril's Restaurants
Jazz Fest with Emeril
Celebrate the 45th anniversary of Jazz Fest with Emeril's tips on where to find great food, drink and music both during and after the fest!
What to Eat
One of the great things about festival season in New Orleans is the food, and Jazz Fest is no exception. It's a great place to sample regional dishes and get a flavor for the city, which brings together so many different cultures and cuisines. Here's a list of some of my favorites.
At the Fest
After the Fest

What to Drink
If you've been to Jazz Fest before then you know it's important to stay hydrated. Check out this list of some can't miss beverages that will keep you happy throughout those hot festival days.
At the Fest
Strawberry Lemonade

Cold beer

Mango Freeze

Frozen Café au Lait

Rosemint Herbal Iced Tea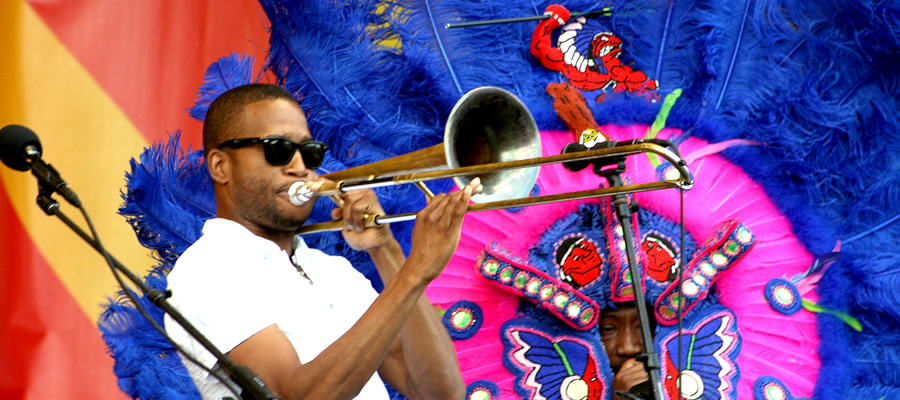 Where to See Music
It is impossible to catch all of the great performers at Jazz Fest, but this list will definitely get you started on the acts that you should check out this year. Create a lineup to make sure you don't miss any of your favorites.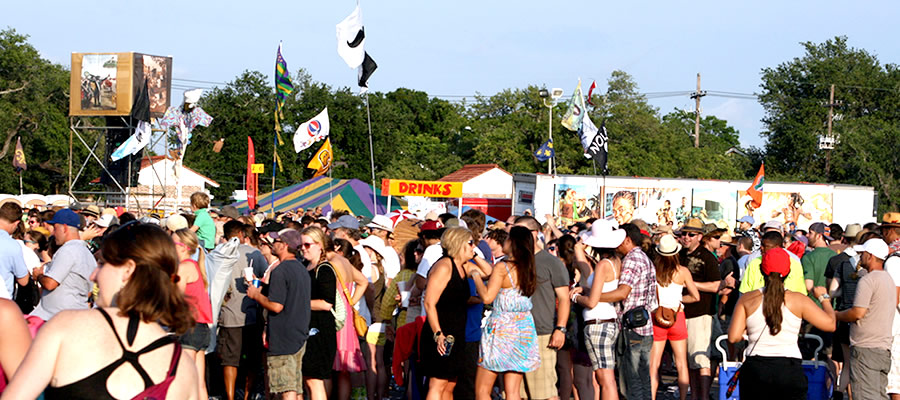 Survival Tips
Jazz Fest is all about letting the good times roll and these tips will help you do just that. Make sure you come prepared so that you can get the most out of your experience.
Pack your sunscreen

Bring shades

Drink water (lots of it)

Try the food, it's delicious

Create your own lineup - lineup.nojazzfest.com/login

Wear proper footwear – maybe even your shrimp boots

Bring hand sanitizer

Pack Koozies to keep your beer cold

Carry a small soft cooler – they will pack your beer on ice for you!

Pack Tissues… you never know…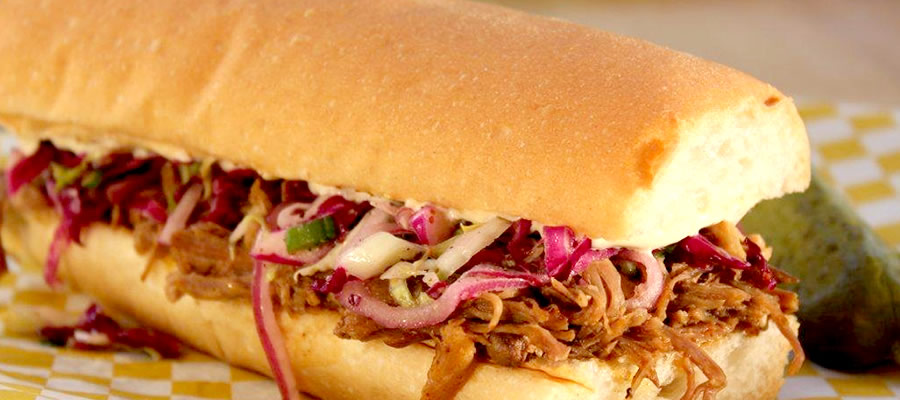 Recipes
If you can't make it down to New Orleans for Jazz Fest, check out these recipes from the fest that will get you in the spirit. You'll be booking your ticket for next year in no time.
Jazz Fest 2014 Announcement Video